WEBSITE NEWS
January 17, 2008
A second KPOO live stream is now available..it is experimental but give it a try. The station is participating in the new U-Stream TV website. The link is on the main front page of this site. It is compatible with both Windows and Mac platforms.
Hear Dave Edwards LIVE on KPOO-FM in San Francisco on his "Jivin' Around" program. Listen every Thursday 9am-11am PST (12 noon- 2pm EST) (1700-1900 UTC for international listeners November through April; 1600-1800 UTC, May through October). On demand archives of "Jivin' Around" are available on this website.
Be sure to catch Jim Rigsbee and his "Grinders Grooveyard" Program on KPOO 89.5 FM live from San Francisco every Monday at 8:30pm Pacific/11:30pm Eastern or Tuesday @ 0430 UTC (November - April) 0330 UTC (May - October) for international listeners. You may listen to the station in

by clicking here
Archived "Jivin' Around" programs are now available on demand on this site. Check for updates often.
"Jivin' Around" and "Grinders Grooveyard" are part of the

family
KPOO Radio T-Shirts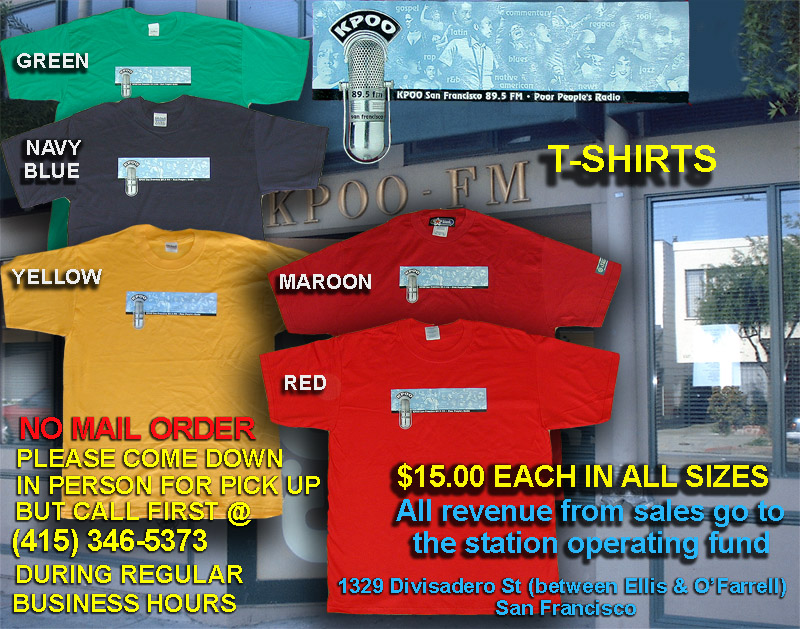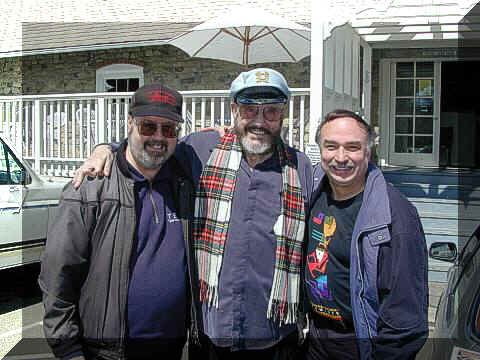 From left to right, Jim, R&B legend Johnny Otis, and Dave pose in front of the Power House Brewery and Restaurant in Sebastopol California on a pleasant Saturday morning April 6, 2002.